Using PerfluorAd, the TRS Group recently completed a cleanout of a firefighting vehicle at a major West Coast airport, reducing PFAS concentrations by more than 99.9%.
"PerfluorAd continues to provide outstanding results," says David Fleming, a founder of TRS. "Not only did we reduce PFAS concentrations by more than 99%, but we also applied it to the rinse water, reducing the airport's waste."
TRS is the North American licensee of the patented PerfluorAd® technology, developed by Cornelsen Umwelttechnologie GmbH, to clean out fire-suppression systems impacted by per- and polyfluoroalkyl substances (PFAS) found in aqueous film forming foams (AFFF). Often called "forever chemicals" due to their persistence in the environment, PFAS are notoriously difficult to remediate.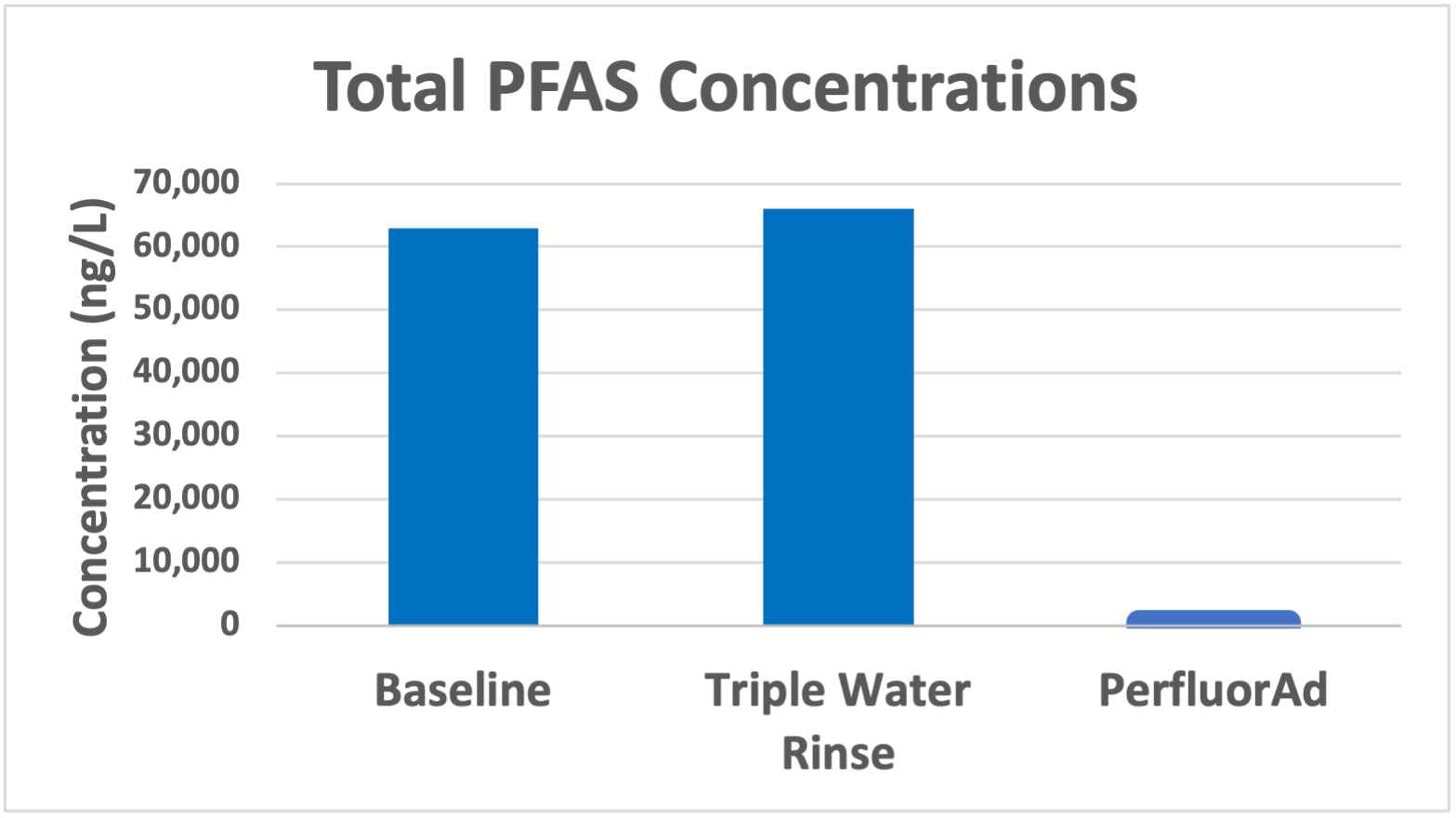 Goals
Remove residual AFFF and reduce PFOA and PFOS to 2 ng/l or less
Dispose of liquid waste in the onsite wastewater treatment plant non-detect (ND) discharge limit(detection limit 2 ng/l)
Compare triple freshwater rinse to PerfluorAd® Process
Analyze PFAS rebound
Project characteristics
Pierce Firefighting truck with a HUSKY 12 gpm Foam System
75 gallon onboard AFFF tank
No PFOS detected from start
Operations
Truck cleanout completed in four days
Rebound testing after three days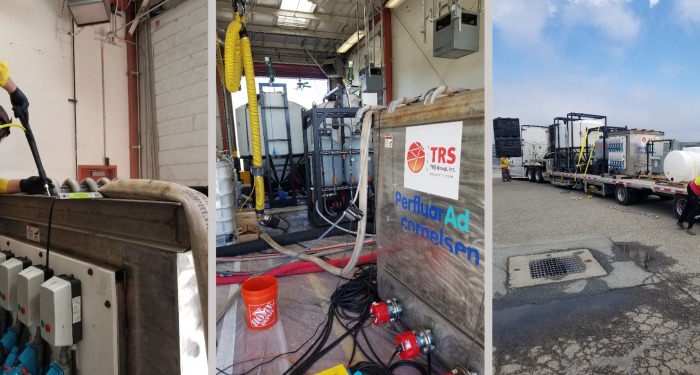 Results
ND for 30 of 31 PFAS analytes
6:2 FTS concentration was 11.2 ng/l
No rebound for PFOS, PFOA
Incomplete PFAS removal from triple water rinse
Waste generated:

<8 gallons of PFAS sludge
400 lbs of spent LGAC
<5,000 gallons of rinsate
Clean wastewater disposed onsite in treatment plant