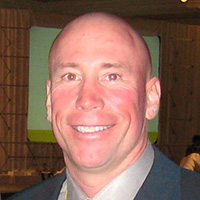 Jim Hubbard
Director, Strategic Services,
US Ecology, A Republic Services Company
Graduated in 1989 with a Bachelor of Science degree in Manufacturing Engineering, from Kent State University in Ohio. Completed Graduate studies in Engineering Management.
Jim began his career working as a Manufacturing Engineer for Lockheed Aeronautical Systems in Burbank, CA. Starting in 1993, Jim worked for six years as a Project Engineer and Business Development Manager for two of the country's leading environmental consulting firms. In 2000, Mr. Hubbard accepted a position as Western Regional Account Manager for US Ecology, where he has helped in developing the Western U.S. and Mexico market strategy for US Ecology.
In July of 2020, Jim accepted the role of Vice President, Western Region Sales, which had him responsible for all of US Ecology's Sales, including the recently acquired assets of NRC, for all services and disposal offered in the Western Region, With the recent purchase of US Ecology by Republic Services, Jim has taken the role of Director of Strategic Services where he is involved in target markets, such as PFAS related disposal, Thermal Desorption and integration of US Ecology's hazardous waste disposal services into the Republic Services organization.
---
WORKSHOP PRESENTATION
Long Term Reduction of Liability of PFAS wastes, in arid RCRA Landfills
---