Register Today!
---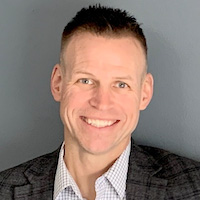 David Kempisty
Director, Emerging Contaminants
ect2 / Montrose Environmental Group
Dave is a licensed engineer with over 20 years experience in the water treatment and environmental remediation space. His current role at ECT2 focuses on the use of novel technologies for the removal of emerging contaminants such as PFAS, 1,4 dioxane and carcinogenic volatile organics from the environment. Before this, he spent 22 years in the United States Air Force as an environmental engineer, occupational health consultant and assistant professor. Dave has directed research awards from a wide variety of funding agencies such as the Strategic Environmental Research and Development Program (DOD, DOE and EPA), Environmental Science Technology Certification Program (DOD), Environmental Protection Agency, Air Force Research Laboratory, and Air Force Institute of Technology. As editor to two books on per- and polyfluoroalkyl substances and author to over 20 peer-reviewed papers and presentations on a variety of environmental topics, Dave provides a well-balanced perspective on today's environmental issues. Dave earned his Ph.D. from the University of Colorado-Boulder in Civil and Environmental Engineering. He holds a Master of Science from the Air Force Institute of Technology and a Bachelor of Science from Michigan Technological University.
---
WORKSHOP PRESENTATION
Waste Minimization – Treating high volumes of PFAS-impacted water with minimal waste.
---