Register Today!
---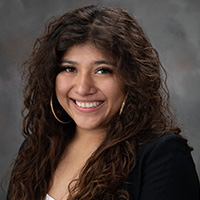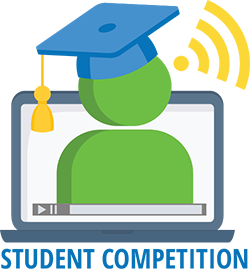 Stephanie Perez
Undergraduate Student Researcher
Brown University
I am currently an undergraduate student civil engineering major with minors in chemistry and environmental engineering at the University of Nebraska-Lincoln. I began doing research as a McNair scholar with Dr. Bartelt-Hunt on her project assessing methods to extract and quantify microplastics. This past summer I participated in the Virtual Summer Research- Early Identification Program (VSR-EIP) at Brown University. At Brown, I worked with Dr. Pennell on modeling per- and polyfluoroalkyl substances (PFAS) transport in unsaturated soils with and without the inclusion of adsorption at the air-water interface (AWI).
---
PRESENTATION TITLE
Mathematical Modeling of Per- and Polyfluoroalkyl Substances (PFAS) Transport in Unsaturated Soils Including Air-Water Interfacial (AWI) Adsorption.
Per and polyfluoroalkyl substances (PFAS) are widely used in manufacturing processes and commercial products which have resulted in them being omnipresent in soils and groundwater. The CDC has reported several serious health issues associated with PFAS including an increased risk of cancer. Protection of the drinking water resources from potential PFAS contamination may be negatively impacted due to the lack of mathematical models that accurately predicting PFAS transport and retention in unsaturated soils. Furthermore, a solute transport model that can effectively simulate the transport of PFAS in the unsaturated zone over a range of environmental conditions has not been reported in literature. Therefore, this project aimed to improve solute transport models of perfluorooctanoic acid (PFOA) and perfluorooctanoic sulfonic acid (PFOS) in the unsaturated zone by including sorption at the air-water interface (AWI) and considering varying conditions: background ionic strength; soil grain size diameters and soil types; irrigation and applied conditions.
---