Register Today!
---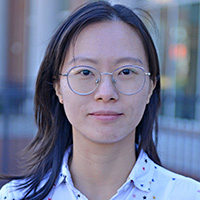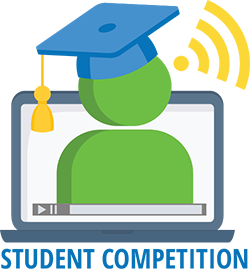 Camille Amador
Graduate Student
Auburn University
Sheng Dong is currently a fourth-year PhD student in Civil and Environmental Engineering at Auburn University. Her doctoral research is investigating the biotransformation of organic contaminants (e.g., per- and polyfluoroalkyl substances and chlorinated solvents) in batch reactors and column systems incorporating with flows, and the interactions between the transformation of contaminants and the response of microbial communities. She holds a master's degree in Fisheries and a bachelor's degree in Biotechnology and has multidisciplinary research experience related with environemntal engineering, fish diseases, as wel las genetic/metabolic engineering of bacteria.
---
PRESENTATION TITLE
Evaluating the Role of Magnetic Materials in Mediating Abiotic Degradation of Chlorinated Ethenes at TCAAP-A using a C-14 Assay
This project is intended to develop a deeper understanding for the role of magnetic materials in mediating abiotic degradation of low concentrations of chlorinated ethenes in aquifers. For this presentation, the focus is on use of 14C-TCE and 14C-cDCE assays to measure the rate of abiotic transformation of TCE and cDCE in contact with core samples from the Twin Cities Army Ammunition Plant (TCAAP-A) in Minnesota. A microcosm study with sediments of varied magnetic susceptibilities will be implemented along with the 14C assays to track degradation products of TCE and cDCE. The intent of the assay is to provide a tool to estimate abiotic degradation rate constants that can be used as part of the third line of evidence in the USEPA protocol to assess MNA.
---