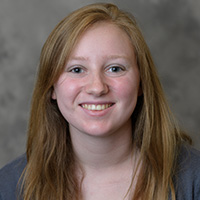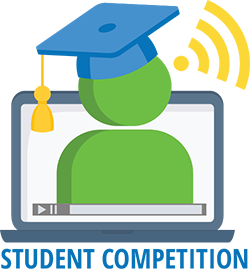 Rachel Gehr
NSF Graduate Research Fellow
Purdue University
Rachel is pursuing her PhD in Environmental and Ecological Engineering (EEE) at Purdue University. She has earned a BS in Civil Engineering from LeTourneau University and MS in EEE from Purdue. Rachel's current research focuses on PFAS remediation, but she also has experience in photochemistry, water quality, and disinfection. In her free time, Rachel enjoys kayaking, hiking, and walking her dog, Leo.
---
PRESENTATION TITLE
Mechanisms for defluorination of PFAS by NiFe-activated carbon nanoparticles
Per- and polyfluoroalkyl substances (PFAS) are a group of over 9000 fluorinated compounds used in industrial, consumer, and military applications. These substances are toxic to humans and possible carcinogens, yet they exist in the blood serum of 98% of Americans. This study seeks to optimize a treatment process that transforms PFAS into safe compounds and identify the specific mechanism that take place.
---