Register Today!
---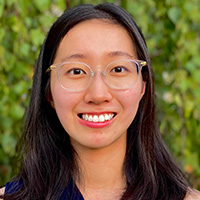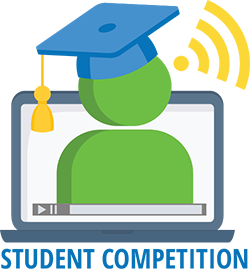 Katerina Tsou
PhD Student
UC Berkeley
Katerina Tsou is a PhD candidate working in Lisa Alvarez-Cohen's lab on projects concerned with PFAS bioremediation and analysis. Katerina's research mainly focuses on expanding the detection of PFAS in ultrashort and branched PFAAs and exploring the biotransformation of ECF precursors. This work aims to assist in the improved understanding of PFAS in the environment.
---
PRESENTATION TITLE
Enhancing the Total Oxidizable Precursor (TOP) assay to improve mass balance and source differentiation
Per- and polyfluoroalkyl substances (PFAS) are a class of anthropogenic compounds. There are over 4,500 PFAS in existence, but insufficient analytical standards prevent us from quantifying most of them. The Total Oxidizable Precursor (TOP) assay was designed to address this issue by oxidizing polyfluoroalkyl substances into perfluoroalkyl carboxylates (PFCAs) that can be quantified with confidence. Through including measurements of ultrashort PFCAs, namely trifluoroacetic acid and perfluoropropionic acid, we show that detection of these ultrashort PFCAs improves the molar yield ratio, thus greatly improving the mass balance of the assay. This finding demonstrates the importance of ultrashort measurements. Furthermore, the enhanced TOP assay can also be applied to real-world samples to improve our understanding of their PFAS content and aid in determining their possible sources.
---