Register Today!
---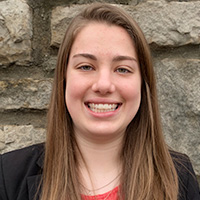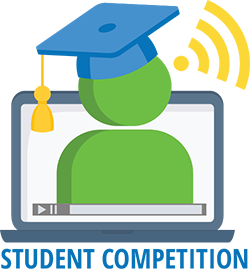 Hannah McIntyre
Graduate Research Assistant
University of Toronto
Hannah McIntyre is a graduate research assistant at the University of Missouri Kansas City working on a novel remediation technology for treating new and emerging contaminants of concern including PFAS.
---
PRESENTATION TITLE
Photocatalytic Granular Media for the Destruction and Defluorination of PFOS
PFAS is an emerging contaminant of concern which persists in the environment due to the strength of the C-F bond. This research describes the development of a packed bed media that combines a nucleophilic and photocatalytic destructive attack on the compound. Media is synthesized following a sol gel process during which titanium dioxide is bonded to the surface. Sol gel media is stabilized using a highly alkaline solution and then fired. The resulting highly porous media is both photocatalytic under a wide UV spectrum while slowly diffusing hydroxyls when in contact with the waste stream. The C-F bonds are cleaved producing free fluorine, water, and carbon dioxide. Free fluorine spontaneously mineralizes as fluorite in the pore space which is then removed with the supernatent liquid.
---