Register Today!
---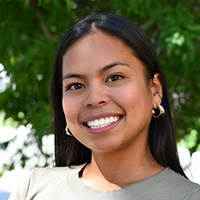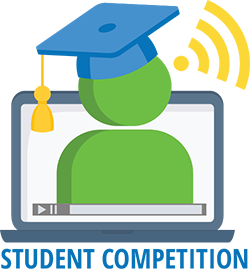 Camille Amador
Graduate Research Assistant
Colorado School of Mines
Camille Amador is a graduate student in the Environmental Engineering and Chemistry departments at the Colorado School of Mines. Her work involves investigating the kinetics and mechanisms of reactions occurring in UV-advanced reduction processes (UV-ARPs) in order to optimize photochemical solution conditions for maximum target contaminant degradation. She has experience in water chemistry, tandem mass spectrometry, kinetic modeling, and density functional theory. Sometimes her free time is spent cooking and writing, although when she's not in the lab, she's mostly in the mountains.
---
PRESENTATION TITLE
Investigating the kinetics and mechanisms of important hydrated electron reactions using laser flash photolysis.
Advanced reduction processes are an emerging water treatment technology which integrate activation methods such as UV light (UV-ARPs) with chemical sensitizers to generate highly reactive species that can degrade recalcitrant contaminants such as per- and polyfluoroalkyl substances (PFAS). This work investigates the kinetics and mechanisms of hydrated electron reactions, the reductive species in UV-ARPs, with PFAS, as well as other important reactions occurring that affect treatment efficacy.
---