Register Today!
---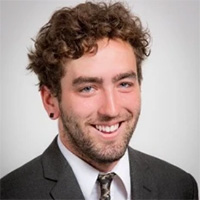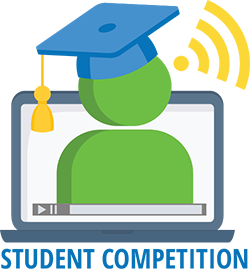 Aron Griffin
PhD Student
Colorado School of Mines
Aron Griffin is a second year PhD student in Civil and Environmental Engineering at the Colorado School of Mines. Advised by Drs Timothy Strathmann and Christopher Bellona, Aron's work advances innovative technologies for the treatment and destruction of per-and polyfluoroalkyl substances (PFASs) and other constituents in industrial wastewater through use of membranes and hydrothermal processes. Aron had previously worked as an engineering consultant in municipal water and wastewater treatment, and researched the role of iron oxides in the transformation of environmental contaminants as an undergraduate at Penn State.
---
PRESENTATION TITLE
Development of a treatment train approach for PFAS removal and destruction in semiconductor wastewater streams
Per-and polyfluoroalkyl substances (PFASs) are utilized for many commercial and industrial purposes resulting in their near ubiquitous presence in the environment. One point source of PFAS contamination that has not been fully characterized is wastewater from semiconductor fabrication facilities (fabs). High levels of TOC, co-contaminants such as photo acid generators, tetramethylammonium hydroxide, and azole compounds, and a shift towards shorter chain PFASs complicates PFAS treatment when compared to more dilute groundwater matrices. To address these challenges, our work has focused on the development of an integrated treatment train that utilizes membranes and hydrothermal processes to remove and defluorinate PFASs. Initial experiments were performed to evaluate the efficacy of individual treatment steps for PFASs and the selected co-contaminants. The results of these experiments, included in this presentation, have facilitated identification of optimized treatment conditions prior to combining treatment steps and treating real fab wastewaters.
---