Register Today!
---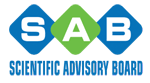 Shaily Mahendra
Professor, Department of Civil and Environmental Engineering
University of California, Los Angeles (UCLA)
Dr. Shaily Mahendra is a Professor and Samueli Fellow in the UCLA Department of Civil and Environmental Engineering, and a member of the California NanoSystems Institute, Institute of the Environment and Sustainability, and the Molecular Toxicology Program. She received Ph.D. from University of California, Berkeley. Shaily has developed enzyme-vault nanocatalysts for water purification, omics-based tools for environmental assessments, antifouling coatings for medical and environmental applications, energy-positive wastewater treatment approaches, and abiotic and biological transformation of emerging contaminants, including 1,4-dioxane, PFASs, pesticides, munitions, dyes, and bisphenol analogs. She received the CH2M-Hill/AEESP Outstanding Doctoral Dissertation Award, NSF CAREER Award, DuPont Young Professor Award, Northrop Grumman Excellence in Teaching Award, AEESP Distinguished Service Award, Walter Huber Civil Engineering Research Prize, and Paul Busch Award from the Water Research Foundation. She is an Editor of Journal of Hazardous Materials and Co-Editor-in-Chief of JHM Letters
---
Session Keynote
You don't have to do it alone: Combined technologies for treating 1,4-dioxane and co-contaminants
​
1,4-Dioxane is a synthetic industrial chemical that is highly soluble in water and is (still) considered to be an emerging water contaminant. The occurrence of 1,4-dioxane in water supplies is hazardous to humans because 1,4-dioxane is classified as a probable carcinogen. Even though there are no U.S. federal regulations for the maximum contaminant levels of 1,4-dioxane in drinking water yet, several states have promulgated local health advisory levels. As a result, removing this contaminant from water is an area of great interest, leading to several recent advances in destructive and non-destructive technologies. Design and engineering of novel treatment trains for 1,4-dioxane is most promising in order maximize the effectiveness of field solutions or potable reuse systems by creating synergisms between the benefits of the different applied technologies. Combined treatments may include different configurations of oxidation/electrochemical treatments, catalysis, adsorption, photolysis, and biodegradation. These treatment trains achieve greater removals and may therefore facilitate successful remediation more than their individual component technologies likely could.
---