Register Today!
---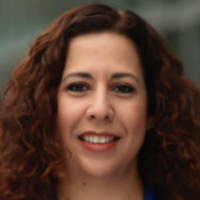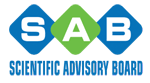 Rula Deeb
Principal Civil and Environmental Engineer
Geosyntec Consultants
Rula Deeb received her doctorate from the University of California at Berkeley in Civil and Environmental Engineering where her research focused on substrate interactions of gasoline aromatics and oxygenates. As a post-doctoral fellow at Berkeley, she developed and implemented research programs in collaboration with scientists and engineers at other universities, consulting firms and the U.S. Air Force on the remediation of sites impacted with contaminant mixtures. Her research has been recognized with awards from the National Science Foundation, U.S. Environmental Protection Agency, Water Environment Federation, American Society of Civil Engineers, American Association of University Women, Air and Waste Management Association, American Chemical Society and American Society for Microbiology. Following teaching assignments at Berkeley and Stanford, Dr. Deeb was selected as a National Science Foundation Engineering Education Scholar for Excellence in Engineering Education.
Dr. Deeb's technical expertise includes the cross-media fate and transport of contaminants, and the remediation of complex soil and groundwater sites impacted by non-aqueous phase liquids. Her focus on emerging contaminants has promoted awareness and improved the understanding of the sources, occurrence, fate and transport and behavior of these compounds (including perfluorinated compounds, 1,4-dioxane, MTBE and other fuel oxygenates, perchlorate, NDMA, EDCs, PPCPs and others) in natural and treatment environments. Dr. Deeb is heavily engaged in the National Academy of Engineering Frontiers of Engineering program which brings together emerging engineering leaders from industry, academia and government to discuss pioneering technical work and leading edge research in various engineering fields and industry sectors. She is the recipient of the 2008 Berkeley Engineering Innovation Young Outstanding Leader Award.
---