Register Today!
---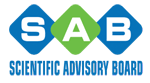 Patricia Catherwood-Reyes
Director
Interstate Technology Regulatory Council
Patricia Catherwood Reyes became the Director of the Interstate Technology Regulatory Council (ITRC) on October, 2015. Patty is a recognized leader in healthcare, environment and energy with experience at the federal, state and congressional levels targeting technology transfer, stakeholder outreach, and policy development. She is a senior manager with broad knowledge of federal agency processes: budgeting; planning; communications; information and risk management; training; and program management. Prior to joining the ITRC, she was a senior manager at Noblis, a science and technology strategy firm that consults with the federal government. In that job, Patty was a member and consultant to several ITRC teams.
Previously, Patty served as a Presidential appointee and senior advisor to the Deputy Under Secretary of Defense for Environmental Security providing policy recommendations and strategic advice on the Departments' environment, safety and occupational health communications with Congress, States, federal agencies, industry, non-government organizations and the public. Ms. Reyes also served as an environmental analyst at the Congressional Office of Technology Assessment and at the National Governors' Association, during which she participated in a detail to the U.S. Environmental Protection Agency for State cleanup programs. Patty holds an MPA degree in Environmental Systems from the American University, Washington, D.C.
---
SESSION CHAIR
Session # 9 Contaminants of Emerging Concern: Status of Findings from ITRC's Project Team
---