Register Today!
---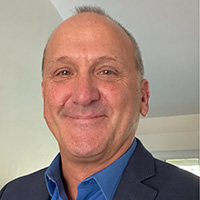 Mike Balzano
Group Publisher 
BNP Media
Michael Balzano has been a Publisher and Sales Manager in B2B Media since 1997, representing multiple BNP Media brands since 2013 (including the RemTEC Summit and the Emerging Contaminants Summit).
He has a strong passion for events, knowing the power of personal connection will lift all involved to higher goals. Michael also has created, managed, or helped fundraise for more than 50 charity events, benefiting the American Cancer Society, National Cervical Cancer Coalition (NCCC), and many other nonprofit organizations.
A graduate of Kent State University, Mike and his wife Darlene currently split their time between his hometown of Cleveland, Ohio, and Naples, Florida.