Register Today!
---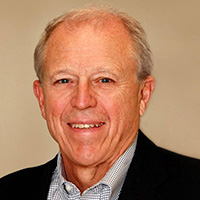 Dr. Michael Kavanaugh
Senior Principal
Geosyntec Consultants
Dr. Kavanaugh is a senior principal with Geosyntec Consultants in the Oakland, CA office with four decades of consulting experience. His areas of expertise include hazardous waste management, site remediation with particular focus on groundwater remediation, industrial waste treatment, risk and decision analysis, fate and transport of contaminants in the environment, water quality management, water and wastewater treatment, potable and non-potable water reuse, and strategic environmental management.
In addition to his consulting practice, Dr. Kavanaugh has completed several invited assignments with the USEPA and the National Research Council (NRC), the operating arm of the National Academies of Science, Engineering and Medicine. In 2003, Dr. Kavanaugh co-chaired an EPA sponsored committee addressing the issue of groundwater restoration in the presence of organic liquid contaminants. Dr. Kavanaugh has also chaired two NRC committees addressing the challenges of groundwater restoration, with the most recent report, "Alternatives for Managing the Nation's Complex Contaminated Groundwater Sites", released in 2013 focused on strategies to address the most difficult contaminated sites.
Dr. Kavanaugh is a registered chemical engineer in California, and a Board Certified Environmental Engineer (BCEE) by the American Academy of Environmental Engineers. He is certified in three specialty areas, site remediation and hazardous waste management, water and wastewater treatment and sustainability. He is also a consulting professor of Environmental Engineering in the Department of Civil and Environmental Engineering at Stanford University. He has a Ph.D. in civil/environmental engineering from the University of California at Berkeley, and B.S. and M.S. degrees in chemical engineering from Stanford and UC Berkeley, respectively. For his contributions to water quality and hazardous waste management, Dr. Kavanaugh was elected into the National Academy of Engineering (NAE) in 1998.
---