Register Today!
---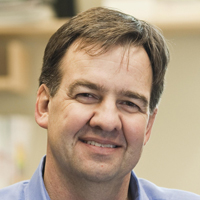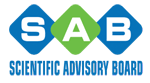 Kurt Pennell
Professor, School of Engineering
Brown University
Dr. Kurt Pennell is the 250th Anniversary Professor of Engineering in the School of Engineering at Brown University. Dr. Pennell's current research focuses on the remediation of soil and groundwater impacted by per- and polyfluoroalkyl substances (PFAS), environmental toxicology and metabolomics, and the use of engineered nanomaterials for subsurface characterization and flow control. Dr. Pennell has published over 170 referred journal articles and book chapters, is a registered Professional Engineer (PE), a Board Certified Environmental Engineer (BCEE), a Fellow of the American Society of Civil Engineers (ASCE), and a Fellow of the Association of Environmental Engineering and Science Professors (AEESP).
Previously, Dr. Pennell was Chair of the Department of Civil and Environmental Engineering at Tufts University, and the Bernard M. Gordon Senior Faculty Fellow in Environmental Engineering. Prior to moving to Tufts, Dr. Pennell was a Professor in the School of Civil and Environmental Engineering at the Georgia Institute of Technology and held an adjunct faculty appointment in the Department of Neurology at the Emory University School of Medicine. Dr. Pennell's research addresses three main topics; soil and groundwater remediation, engineered nanomaterial fate and transport, and environmental toxicology. His work has received numerous awards, including the Strategic Environmental Research and Development Program (SERDP) Project of the Year in Environmental Restoration (2006, 2012).
---