Register Today!
---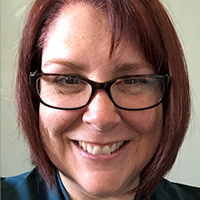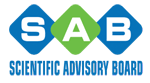 E. Erin Mack Ph.D
Principal Technical Consultant,
Corteva Remediation Group
Dr. Erin Mack is a Principal Technical Consultant in the Corteva Corporate Remediation Group. She has worked in environmental remediation since 1999 as an internal expert in environmental microbiology, biodegradation, and mercury fate and transport for DuPont. She currently serves as a technical resource and manages external research programs in these areas for Corteva Agriscience. Dr. Mack has applied results from these external programs to design remedial strategies for mercury, chlorinated solvents, and nitroaromatic compounds in the field. She holds a B. S. in Biology from University of Puget Sound, a M. A. in Microbiology from Southern Illinois University at Carbondale, a Ph. D. in microbiology from the University of California at Davis and was an NRC fellow at the USEPA laboratory in Athens, GA before joining DuPont.
---
PLATFORM PRESENTATION
Completing the Picture: Incorporating Biogeochemical Models into Conceptual Site Models at Complex Sites
Conceptual site models (CSMs) are a critical tool for developing effective environmental remediation strategies. Organizing data in the CSM allows a project team to recognize trends, develop hypotheses, and identify data gaps. The CSM is also an important tool for proposing strategies and communicating results. CSMs routinely include geologic, hydraulic, contaminant, and risk information but biogeochemical processes are often not well represented. These processes are often significant controllers of contaminant fate and can be mediated by biotic and/or abiotic reactions. Understanding the location, controlling factors and scales of these processes is critical to the development of efficient and sustainable remedial strategies. This information is particularly important when addressing complex sites where it may be necessary to apply multiple strategies to meet remedial objectives.  Knowledge of where attenuation processes occur and are sufficiently protective and where intervention may be required to either enhance or drive desired reactions allows site managers to effectively focus resources. Advances in modern culture independent molecular biological tools (MBTs), compound specific isotope analysis (CSIA), laboratory assays, high resolution field measurements, and microcosm studies now allow biogeochemical processes to be more accurately represented in site CSMs and considered in the selection of remedial strategies. The application of biogeochemical models to design remedial strategies at a complex site will be discussed.
---