Register Today!
---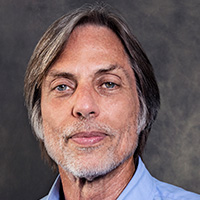 Scott Noland
President
Remediation Products Inc.
Scott Noland is a Chemical Engineer. His Alma Mater is Colorado School of Mines. For the last 26 years he has focused on in situ remediation – developing technology and techniques widely embraced by the industry. Scott is the founder of Remediation Products Inc based in Golden, Colorado – the first company to use activated carbon for in situ remediation. He is also the Inventor of Trap & Treat line of products including BOS100®, BOS 200®, and most recently CAT 100.
---
POSTER PRESENTATION
RPI's CAT 100 Successfully Treats 1,4-Dioxane and CVOCs
CVOC contaminated sites that are also impacted by 1,4-dioxane are notoriously problematic and the best approaches mandate multiple remedies and exacerbated costs. RPI's CAT 100 technology has been shown to be effective on a wide range of contaminants spanning chlorinated solvents and non-halogenated aliphatic and aromatic compounds. However it had not been specifically tested under controlled conditions with 1,4-dioxane. As a first step, the standard CAT 100 Consortium was screened by an independant laboratory to look for specific strains capable of using 1,4-dioxane as a sole carbon source. Twelve different strains were proven able to grow on 1,4-dioxane. A bench test was next completed using contaminated groundwater from a site in New Jersey. Several chemistries were evaluated in the bench to identify optimal conditions, substrate, and nutrient to successfully degrade the CVOCs and 1,4-dioxane. This optimal chemistry will be pilot tested in hte fall of 2021.
---