Register Today!
---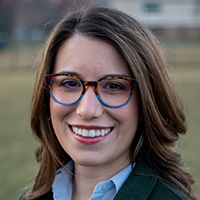 Sara Cronk
Lab Supervisor
SiREM
Ms. Cronk, a lab supervisor based in Knoxville, Tennessee, has over 7 years of experience in environmental chemistry, geochemistry, environmental engineering and lab management. Her experience with PFAS treatability studies originated in chemical forensics where she examined profiles of PFAS at various sites in order to identify a probable point source. Her focus now is on column and field studies to investigate in situ stabilization of PFAS as a physical remediation strategy.
---
POSTER PRESENTATION
Optimization of PFAS Treatment by In Situ Stabilization
Per-and Polyfluoroalkyl Substances (PFAS) release and migration into soil and sediment at contaminated sites can be widespread and pervasive enough to rule out traditional excavation and disposal strategies. In situ stabilization (ISS) is a proven technology to immobilize contaminants in soils and sediments. By containing PFAS-contaminated soil or sediment within a low-porosity matrix, ISS may offer short and long-term protectiveness to the surrounding environment. This presentation will review the latest developments of ISS and Deep Mixing Method (DMM) as applied to PFAS-contaminated soils and sediments. PFAS-containing soils from several sites were amended with different ratios of cement, slag, and bentonite. These mixtures were monitored and characterized for both physical and chemical transformations over time to determine stability of the material as well as their performance in leach testing. Results from these investigations have highlighted several properties that may determine fixed ratios to yield greater PFAS immobility in impacted soils.
---