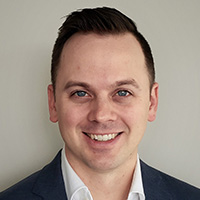 Paul Hegele
Environmental Engineer
Arcadis Canada
Paul Hegele is an environmental engineer with Arcadis. He has implemented or provided technical expertise for thermal remediation projects using ERH, TCH, SEE, and RFH at sites in North America, South America, and Europe, including sites administered under CERCLA, RCRA, DOD, and various state and provincial regulatory frameworks. He holds B.Sc.(Eng.) and M.A.Sc. degrees in Civil Engineering from Queen's University and P.Eng. registrations in British Columbia and Alberta.
POSTER PRESENTATION
Quantification of Cooldown Patterns after In Situ Thermal Remediation
Strategic coupling of in situ thermal treatment with heat-enhanced plume management strategies or polishing steps have long been proposed by remediation practitioners. Considerable research has been performed to determine how temperature affects soil properties, phase partitioning, and natural or engineered degradation reactions. In practice, however, relatively few feasibility studies or remedial designs attempt to estimate site-specific temperature distributions that will continue to evolve in the years after thermal treatment is completed in the source zone. In this study, 3D non-isothermal multiphase flow simulations are performed at the field scale to quantify transient cooldown patterns in a variety of hydrogeologic settings. Results suggest that groundwater fluxes, buoyant flow patterns, and downgradient remediation wells can greatly influence long-term temperature distributions, demonstrating the importance of quantifying cooldown patterns upfront.
---