Register Today!
---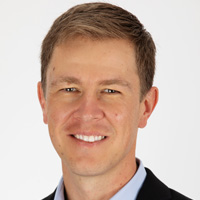 Paul Erickson,
Director of Research & Development
REGENESIS
Dr. Paul Erickson is the Director of Research & Development with REGENESIS, overseeing the commercialization of new environmental solutions to address complex remediation challenges. In his time with REGENESIS, Dr. Erickson led the development of a number remediation products and technologies, including PetroFix and Flux Tracer. Dr. Erickson earned a BS degree in Chemistry from Florida State University, a Masters in Chemistry from the University of Minnesota, and a PhD in Environmental Chemistry from ETH Zurich. He is an author on over 20 peer-reviewed scientific publications mainly in the area of environmental chemistry.
---
WORKSHOP PRESENTATION
Performance Summary: In Situ Colloidal Activated Carbon Treatment of PFAS-Impacted Groundwater
There is a rapidly growing need to identify technically practicable and cost-effective remedies to treat PFAS substances in groundwater and reduce the exposure risk to potential human and environmental receptors downgradient of PFAS-release sites. One remedial method is the in situ chemical sorption treatment of PFAS by colloidal activated carbon (CAC), with several Department of Defense-funded studies examining the treatment process now underway. To date, 17 in situ PFAS-contaminated groundwater remediation treatments using CAC have been installed. While most of these have occurred within one to two years, five sites have at least two years of performance data following CAC injection. This performance summary provides technical details on the design and application for PFAS treatment and summarizes the post-application groundwater results relative to baseline conditions at these five sites. These results will help inform groundwater remediation practitioners, project stakeholders, and regulators when considering remediation options for addressing PFAS in groundwater.
---