Register Today!
---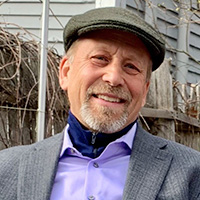 Nathan Hagelin
Vice President
Wood
Nathan Hagelin is Vice President and the Director of Woods Global Technical Expert Network. He is the remediation technology leader in Wood's Emerging Contaminants Work Group. He is a Certified Geologist, Licensed Environmental Professional, and Board Certified Environmental Scientist working for 30+ years on the remediation of contaminated industrial properties and military installations. He has prior experience as a Hydrologist with the U.S. Geological Survey Water Resource Division.
---
POSTER PRESENTATION
Optimization of Regenerable Ion-Exchange for PFAS groundwater treatment – Outcomes from two SERDP&ESTCP Projects
Recently, ion exchange resin has developed into a proven groundwater and drinking water remediation technology for PFAS. Additional research is ongoing, focused on optimizing the core elements of a treatment train that integrates regenerable ion exchange with pre-treatment to improve extraction and treatment efficiency and post-treatment to destroy the concentrated PFAS waste from the regeneration process. Results of in-situ pre-treatment with chemical oxidation show higher total PFAS recovery relative to control. The relative performance of two regenerable IX resins is compared. The regeneration testing reveals that specific blends of high concentration solvents and salt has resulted in 100 percent PFAS recovery. Plasma destruction indicate 100% destruction of long-chain PFAS from still bottom waste. With the addition of a second plasma reactor in series and a chemical surfactant, short chains are also destroyed. Each of these results will be discussed in detail with additional pilot-scale results available before the conference.

Following presentation of these topics, this workshop will discuss how the ITRC fractured rock document incorporates principles from the 2015 ITRC Integrated Site Characterization document and also how the ITRC 2011 Integrated DNAPL Site Strategy can be used at fractured rock sites Overall, this workshop will show attendees how to use these ITRC resources to develop a fully integrated site strategy and apply robust decision making to improve characterization and remedy implementation at fractured rock sites.
---