Register Today!
---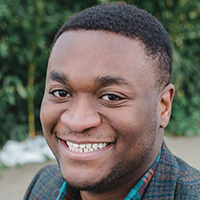 Moses A. Ajemigbitse, Ph.D
Environmental Engineer
AquaBlok, Ltd
Moses Ajemigbitse, PhD, AquaBlok, Ltd. Moses Ajemigbitse is an Environmental Engineer with AquaBlok, Ltd. Moses provides support and expertise in the application of treatment materials, contaminant fate and transport, while advancing contaminated sediment remediation through industry and government partnered research for contaminants including PAHs, PCBs, and PFAS. He holds a PhD in Environmental Engineering from the Pennsylvania State University and a bachelor's degree in petroleum engineering from West Virginia University.
---
FLASH POSTER PRESENTATION
Testing and Implementation of a Passive Barrier/In Situ Treatment System for Surface and Shallow Groundwater
Addressing the release of PFAS into the environment from impacted stormwater or groundwater-to-surface water discharge remains an important goal for state-led PFAS efforts. For such releases, active ex-situ treatment (pump and treat with ion exchange/GAC) may not be technically or economically feasible for several reasons, such as intermittent/seasonal flows, restrictive access, etc. Independent lab scale batch and column testing were undertaken to evaluate the effectiveness and feasibility of a novel adsorption technology to mitigate PFAS release via stormwater and groundwater-to-surface water discharge, and to provide important data towards field scale applications. The preliminary configurations, conceptual approach, and performance data from the pilot-scale evaluation of the system will be presented. The feasibility of a novel adsorbent system at addressing PFAS migration via stormwater/surface water/groundwater was evaluated at the lab and field scale.
---