Register Today!
---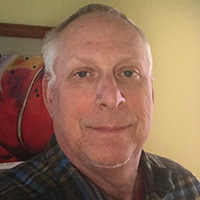 Mike Apgar
Senior Enviromental
Fishberg
Mike is a senior environmental engineer at Fishbeck and has worked there for nearly 25 years. He specializes in in-situ remediation of groundwater, soil, and ambient air.
---
POSTER PRESENTATION
PFAS: Obtaining State Approval for Drinking Water Treatment Technology Servicing a Sensitive Population
In 2018, the State of Michigan identified two water supply systems that exceeded the USEPA Lifetime Health Advisory for PFOA and PFOS (70 ng/L). One of these two sites was an elementary school. In 2019, school administrators retained Fishbeck to design a treatment system to provide PFAS-free water for the students. Fishbeck determined that a single use ion exchange (IX) media would be the most cost-effective treatment technology. However, the State recognized only reverse osmosis and granulated activated carbon as appropriate treatment technologies for treatment of PFAS in drinking water. After discussing the issue with EGLE, they agreed to consider IX if enough data could be provided to support IX as a safe and effective alternative to activated carbon. Fishbeck will review the process of obtaining approval from the State of IX in support of the client's desire to provide the best treatment technology for the school children.
---