Register Today!
---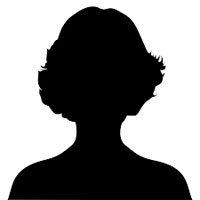 Melissa Armstrong
Consultant
Integral Consulting Inc
Ms. Melissa Armstrong specializes in groundwater remediation, fate and transport of contaminants, and management of environmental remediation sites. Ms. Armstrong has 15 years of environmental experience, including conceptual site model development, remedial design and planning, and management of a variety of large site investigations. In addition, Ms. Armstrong has extensive experience as a supporting technical expert in a variety of litigation cases, including PFAS, 1,4-Dioxane and other environmental contaminant fate and transport cases.
---
POSTER PRESENTATION
The Presence of PFNA in AFFF and the Environment
As PFAS occurrence data and research evolve, other PFAS, such as perfluorononanoic acid (PFNA) and its precursors, are being detected in the environment. We reviewed patents for AFFF dating back to 1960s, as well as for the fluorosurfactants that were used to make AFFF. Our research suggests that AFFF composition is variable and some foams may have contained fluorosurfactants up to 40-percent PFNA precursors. We also reviewed third unregulated contaminant monitoring rule (UCMR3) sampling data and more recent groundwater and drinking water data. Currently, only New Jersey, New Hampshire, Michigan, Vermont, Massachusetts and Maine have enforceable drinking water regulatory limits for PFNA, which shapes understanding of the presence of PFNA in the environment.
---