Register Today!
---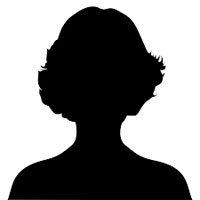 Meg Michell
Senior Technical Chemist
Environmental Standards, Inc.
Ms. Michell, who has 29 years of analytical/quality assurance experience, serves as Project Manager for various projects and specializes in the interpretation of organic and inorganic analysis data and the coordination of analytical programs. Her experience includes the planning, development, and execution of environmental and bio-monitoring sampling and analytical programs. She has reviewed and generated numerous Quality Assurance Project Plans and standard operating procedures for field collection, laboratory analysis, and data validation. She has particular expertise in PCB and PFAS analytical chemistry.
---
FLASH POSTER PRESENTATION
What are PFSA Confirmation Ions Confirming?
Select LC/MS/MS methods and the DoD QSM require two ion transitions for most PFAS analytes while EPA drinking water methods only require one. The DoD QSM specifies various criteria based on the two transitions and their ratio, for improved qualitative and quantitative accuracy. Select PFAS analytes have ion transitions that are required for quantitation to avoid biases that come from using alternative transitions, although these biases are still present in confirmation transitions. The importance of confirmation transitions and potential reasons that the ratio criteria may not be met in environmental samples will be explored. Consideration will be given to the influence of branched isomers, distinguishing between results where the branched isomers are to be included and where they are not. Whether common transitions have been optimized for both linear and branched isomers of select analytes (PFOA/PFOS) will be investigated to determine whether we are truly obtaining a total isomer concentration.
---