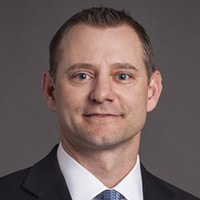 John Hesemann
Remediation Practice Leader
Burns & McDonnell
John is a Licensed Professional Engineer (PE) with more than 23 years of environmental experience, and serves as Burns & McDonnell's Remediation Technical Practice Leader. John earned B.S. and M.S. degrees in Geological Engineering from the Missouri University of Science and Technology and is a licensed professional engineer in the states of Connecticut, Illinois, Kansas, Louisiana, Massachusetts, Missouri, and Oklahoma. He has personally led or supported more than 100 remediation projects in 20 states for public and private sector clients managing risks associated with chlorinated solvents, petroleum compounds, and other recalcitrant contaminants. As Burns & McDonnell's Remediation Technical Practice Leader, John leads groups of remediation professionals and practitioners dedicated to developing and implementing effective solutions for private and public sector clients.
---
FLASH POSTER
Practical Approaches to ISCO Delivery Promote Informed Dosing Calculations Across Multiple Sites
This presentation will present three case studies to provide insight into practical approaches to in situ delivery and dosage calculations. These projects were selected to present ISCO and activated carbon applications with different objectives and varying site conditions. The presentations will describe measures that were taken at ISCO sites to optimize oxidant delivery and reduce the risk of under- or overdosing their project site as well as how amendment delivery strategies may be optimized using mass-flux based conceptual site models.
---