Register Today!
---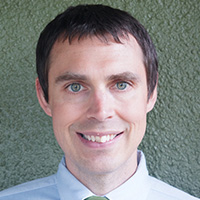 Jeff Szabo
Environmental Engineer
United States Environmental Protection Agency
Jeff Szabo has a BS in Chemical Engineering and a MS and PhD in Environmental Engineering, all from the University of Cincinnati and is a registered Professional Engineer in Ohio. He has worked for the USEPA for 17 years. He conducts and manages water security research projects at EPA's Test and Evaluation (T&E) facility and the Water Security Test Bed (WSTB) at the Idaho National Lab (INL). These projects include examining chemical, biological and radiological contaminant persistence on drinking water and waste water infrastructure and evaluation of decontamination and water treatment methods.
---
Decontamination of home plumbing pipes contaminated with Per- and polyfluoroalkyl substances (PFAS) from Aqueous Film Forming Foams (AFFF)
Home plumbing can be contaminated with PFAS from aqueous film forming foams (AFFF) through accidental backflow resulting from firefighting related activities, including back-siphoning during routine maintenance of equipment. This exact incident did occur in Wyoming, OH in 2018 and Neville Island, PA in 2019. As of now, no known, intentional studies of PFAS persistence on any home plumbing materials have been performed. Results from this study will show the effectiveness of using flushing to remove AFFF from home plumbing, including after periods of stagnation. Data produced from this research will give water utilities and homeowners information on whether flushing their plumbing is effective at removing PFAS from AFFF.
---