Register Today!
---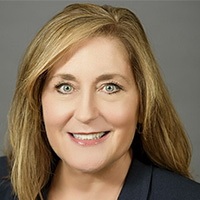 Janet Egli
Global Market Director, Water and Wastewater Treatment
Ramboll
Janet Egli has 35 years of experience in developing and implementing integrated water and wastewater management strategies, specifically supporting clients in developing PFAS reduction programs for the past 15 to 20 years. Janet works closely with clients to quickly define business objectives and focus on strategies and actions to drive results. She specializes in in treatment technology evaluations and innovative designs, providing cost-effective, holistic approaches to meet clients' objectives. Janet has delivered projects around for the world for a variety of industries including pharmaceutical, chemical, oil & gas and power as well as the public sector.
---
POSTER PRESENTATION
Developing and Implementing a PFAS Reduction Program for a Centralized Wastewater Treatment Facility
This paper describes the development and implementation of a poly-and perfluoroalkyl substances (PFAS) reduction program for a site hosting centralized wastewater treatment facility (WWTF) and contaminated groundwater treatment. Discharge from the WWTF is discharged to a local publicly owned treatment plant for further treatment. Perfluorooctane sulfonate (PFOS) was the focus of the program to comply with state requirements. The Source Reduction and Monitoring Plan was based on a phased implementation: • Phase 1 – Survey the facility and the chemical manufacturing site to identify aqueous inputs and outputs; • Phase 2 - Conduct a sitewide assessment to identify chemicals used in manufacturing or other site applications which may contain PFOS or PFOS precursors; • Phase 3 – Conduct confirmatory sampling; • Phase 4 – Begin systematic sampling of the suspect sources identified in Phase 1; and, • Phase 5 – Develop and implement a source reduction and monitoring plan to reduce and/or eliminate identified sources.
---