Register Today!
---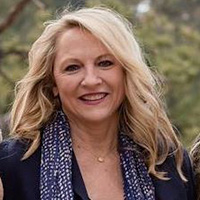 Janet Castle
President; P.G.
Eagle Synergistic Optimizing Technologies, LLC
Janet Castle is the founder of Eagle Synergistic Optimizing Technologies. Her passion for integrating her experience with petrophysics, geology, and geophysics has led her to establish a unique business model that specializes on subsurface imaging technologies. Thus, her company optimizes the investigative phase to assist their clients in obtaining an accurate CSM, which helps ensure success during the remediation phase. She has authored/given 100's of presentations on utilizing HRSC technology and optimizing data for maximizing efficiencies and obtaining targets. She was recently on the RM log analysis, the CGWA Board, & appointed to serve on Advisory Board of the RMAG.
---
POSTER PRESENTATION
Optimized Site Investigations Utilizing Advanced High Resolution Subsurface Imaging Data, Portable GC for Speciation and Quantification, & Correlating Soil & GW Samples Onsite in Real Time
The majority of commercial and federal sites not only have numerous comingled plumes containing non-aqueous phase liquid (NAPL) hydrocarbons and chlorinated solvents, but also PFAS concerns.  Thus, it may be necessary to distinguish between multiple releases within the same area of interest (AOI). There are proven Advanced Site Characterization Technologies, (ASCT), used for detection and delineation of NAPLs, VOCs, and PFAs in the subsurface. This talk will highlight the application of several of these key High Resolution Site Characterization, (HRSC), tools but with an added technology on site for further correlation; a second portable gas chromatograph, (GC), with columns will be utilized to correlate the HRSC signatures, which will provide targeted, quantitative analysis of impacted intervals identified by HRSC subsurface imaging data.  Since contaminants can now be speciated in real time in the field, comingled plumes will be delineated efficiently, both vertically and laterally. 
---