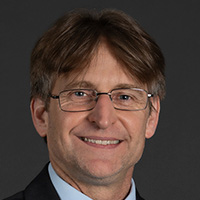 Jacob Barnes
Senior Environmental Engineer
Burns & McDonnell
Jacob Barnes holds a B.S. in chemical engineering and is a professionally licensed environmental engineer with over 19 years of experience in remediation. He has addressed heavy metals, PAHs, pesticides, perchlorate, and chlorinated solvents and petroleum in the dissolved-phase and NAPL forms. His in-situ remediation experience includes in-situ thermal remediation, ISCO, in-situ bioremediation, air-sparging, and bio-sparging. His ex-situ experience includes pump and treat, dig and haul, fracture-enhanced SVE, dual-phase extraction, and unit processes for treatment of extracted vapor and liquid including GAC, air stripping, advanced oxidation, fluidized bed reactor operations, thermal oxidation, pressure filtration, and chemical precipitation and sludge handling.
---
POSTER PRESENTATION
Environmental Justice Considerations for Remediation of Four Contaminated Sites
Environmental Justice (EJ) was officially recognized at the federal level with Executive Order 12898 signed in February 1994. EPA issued a memorandum, Strengthening Environmental Justice Through Cleanup Enforcement Actions, in July 2021. The need to incorporate EJ into remediation planning and implementation for contaminated sites is increasing as regulatory requirements and non-governmental organization's (NGO) EJ heightened pressures are getting increased attention. The future impact of EJ on remedial approaches and technology selection and implementation may be significant. However, in the absence of clear requirements pertaining to EJ, responsible parties and practitioners are tasked with determining the actions that will achieve fair and meaningful involvement in the remediation process. This presentation will describe EJ considerations and stakeholder engagement strategies across four projects that are in different stages of the remedial process.
---