Register Today!
---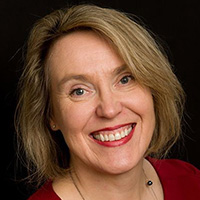 Jaana Pietari
Senior Managing Consultant
Ramboll
Dr. Jaana Pietari has more than 20 years of experience in remediation, fate and transport of contaminants, reconstruction of releases, and environmental forensics. She has evaluated the sources and fate and transport of emerging contaminants, including per- and polyfluorinated substances (PFAS) and 1,2,3-trichloropropane (1,2,3-TCP); chlorinated solvents; polycyclic aromatic hydrocarbons (PAHs); petroleum hydrocarbons; and polychlorinated biphenyls (PCBs). Dr. Pietari's consulting assignments involve soil, groundwater and sediments in settings from residential properties to urban mega-sites and industrial facilities. Dr. Pietari has also supported clients in identifying sources of contaminants, apportioning environmental liability and allocating costs in CERCLA and NRD settings.
---
Source Identification and Management of PFAS in Stormwater
PFAS concentrations in groundwater exceeded state regulatory thresholds at an industrial facility that has spray-applied fluoropolymer coatings onto medical devices for 40 years. Stormwater runoff from the facility roof was identified as a primary source of PFAS. Initial assessment identified three primary sources of PFAS in the roof runoff: historical PFAS air emissions; roof materials impacted by the air emissions; and the release of PFAS-impacted residue agglomerated in facility spray booth stacks and oven stacks. Comprehensive sampling of the roof equipment, including stacks, vents, and air handling equipment, in addition to residues accumulated on the roof was conducted to identify and eliminate the sources of PFAS-impacted roof runoff. A case study will be presented that illustrates: • complexities in identifying PFAS sources in stormwater, • identification and prioritization of sources for removal/replacement for PFAS source reduction, and • development of a stormwater threshold for monitoring the effectiveness of the proposed source removal activities.
---