Register Today!
---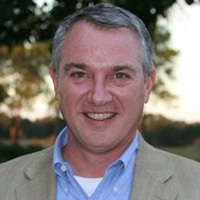 Geoffrey Pellechia
National Sales Manager, PFAS and Ultratrace
SGS North America
Geoff Pellechia- Bio National Sales Manager, PFAS and Ultratrace Practice Leader, SGS North America Geoff Pellechia is currently the National Sales Manager for both SGS PFAS and Ultratrace Practice within SGS North America. He started his career in Portland, ME in 1990 with the Consulting Firm EC Jordan and stayed with the firm for more than 16 years. Mr. Pellechia has specific expertise in Emerging Contaminants, developing analytical programs and customer support. Mr. Pellechia has a BS in Business Administration with a concentration in Sales and Logistics from the University of Maine, Orono-minor in chemistry from Duquesne U.
---
POSTER PRESENTATION
The Value of Single Source Providers of Emerging Contaminant Removal including PFAS
POSTER SESSSION: Water is the lifeblood of community and industry in the picturesque seacoast towns of Kennebunk, Kennebunkport and Wells, Maine … where tourism, farming, and commercial fishing help drive the local economy. That's why, in 2016, when two prevalent perfluoroalkyl substances (PFAS) — perfluorooctanoic acid (PFOA) and perfluorooctanesulfonic acid (PFOS) — were detected in one of the system's supply wells, KKWWD acted quickly to address the contamination. PFAS have extreme chemical stability, are resistant to degradation, and bio-accumulate in the blood and certain organs of the body. While the full health impact of PFAS is still being determined, lab studies have linked PFAS to liver injury as well as adverse effects on growth, development, and reproduction Overview Environmental Compliance Routes of Exposure Solutions Why Carbon and Resin Work PFAS Removal Testing Mobile Units Case Studies Comprehensive Portfolio.
---