Register Today!
---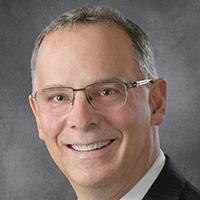 Eric Wood
Principal
Ramboll
Mr. Wood assists clients with PFAS matters including complex overburden and bedrock investigations, groundwater flow and fate and transport assessments, modeling, plume characterization, air deposition modeling, human/ecological risk assessment, feasibility studies, remediation, remedy optimization, due diligence, environmental compliance, regulatory negotiations, AFFF replacement, PFAS source forensic analyses, and apportionment of liability. He also has considerable experience assisting clients and counsel in PFAS matters related to litigation support, expert witness testimony, mediation, and negotiated settlements and has contributed to multiple favorable outcomes that have saved his clients more than $30MM within the past few years. He practices nationally and internationally.
---
POSTER PRENSENTATION
A Defensible Multiple-Lines-of-Evidence Approach for PFAS Source Identification and Liability Allocation
The ubiquitous presence of per- and polyfluoroalkyl substances (PFAS) from multiple sources with varying PFAS formulations, and very low regulatory criteria present unique challenges in PFAS source identification which are compounded by knowledge gaps in PFAS fate and transport. These factors can make it difficult to allocate liabilities among contributing sources. This presentation will describe how the following tools and methods have been successfully used to identify sources and estimate PFAS contribution to assist in negotiations with Potentially Responsible Parties (PRPs) on allocation of liability for PFAS: - Historical research - Investigative methods - Data analysis methods - Multivariate statistical approaches A case study will be presented to illustrate how these methods, when applied collectively, provided a technically defensible Conceptual Site Model that identified and refuted multiple PFAS sources and provided a basis for allocation of liability.
---