Register Today!
---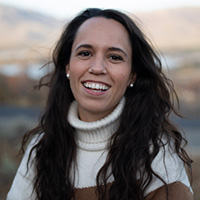 Emily Stoick
Environmental Engineer
Woodard and Curran
Emily has 3 years of professional civil and environmental engineering experience working primarily on a large CERCLA legacy mining site involving remedial investigation, design, and implementation. Her experience includes developing and implementing site investigation plans for CSM development, stormwater infrastructure and basin design, mine-impacted water treatment, hydrocarbon waste treatment, site civil improvements, financial forecasting and cost estimating. She is the Envision project lead for the certification of a 120-acre remediation and reclamation project in an urban setting in the Rocky Mountain Region, contributing innovative evaluation and documentation tools to achieve project sustainability goals.
---
Sustainability Analysis of Transport Technologies to Haul Impacted Soils and Tailings through an Urban Environment
Sustainable design and analysis were integral components for this mining reclamation project and allowed for benefits to be realized for the environment, society, and stakeholders. This presentation illustrates how sustainability criteria were used to evaluate the optimum transport technology to haul contaminated waste from the various project sites to a selected repository. The logistics analysis compared two different technologies, truck and conveyor belts, including a combination of the technologies. Three categories were selected to rank each alternative: safety, environmental impact, and cost. Each category was weighted with the highest emphasis on safety, followed by environmental impact, and cost. This presentation will provide details on the analytical data inputs used to determine the safety measurement and environmental impact metrics. This presentation will show a direct comparison of the results of the alternatives analysis, and which alternative was preliminarily chosen for the project.
---