Register Today!
---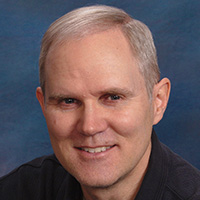 Edward Tyler
Senior Remediation Engineer
Cardno
Mr. Tyler has 28 years of experience in the characterization and remediation of a wide variety of contaminated sites. His contaminant experience includes chlorinated solvents; fuels/jet fuels; perchlorate; PFAS; 1,4-dioxane, hexavalent chromium, arsenic, dioxins, PCBs, pesticides/herbicides, munitions and explosives of concern, radiological sites and others. He is experienced in the use of high-resolution site characterization tools and the design and implementation of physical, chemical, and biological treatment technologies, including the performance of column, bench, and pilot studies to evaluate technologies prior to full-scale implementation. In addition, Mr. Tyler holds a U.S. Patent for an in-situ bioremediation process (No. 8,580,114). He is a long-time member of various ITRC Teams including the current PFAS; 1,4-dioxane; and fractured rock characterization and remediation teams.
---
POSTER PRESENTATION
Management and Remediation of PFAS
Considering much recent guidance regarding the management and remediation of PFAS sites, there is a plethora of technologies available for consideration. With a focus on AFFF sites such as firefighting training and aircraft crash sites, this presentation navigates the complex chemistry, environmental forensics, analytical methodologies, and technologies available in developing a strategy to manage or remediate PFAS in soil and groundwater. In addition, a tool is presented for making high level decisions regarding PFAS characterization and remediation technology screening and that helps guide the development of the strategy to ultimately manage or remediate such sites. In addition, this presentation presents an update regarding destructive technologies for the treatment of investigative derived wastewater, soil, and media.
---