Register Today!
---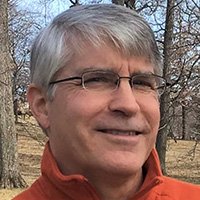 Ed Winner
Vice President Remediation Products Inc.
RPI
Ed is the Vic president at Remedial Products Incorporated, Golden Colorado. Until February 2021, Ed was the Assistant Director in the Division of Waste Management, Kentucky. He started his employment with Kentucky in the Risk Assessment Branch. In 2007, he joined the Paducah Gaseous Diffusion Section, becoming the supervisor and Federal Facilities Agreement Manager. He became the manager for the Underground Storage Tank Branch in 2011. Edward came to state government from a postdoctoral fellowship at the Lion's Eye Research Center. Dr. Winner has a B.A. from Tennessee Temple University and a B.S. and Ph.D. from the University of Louisville.
---
POSTER PRENSENTATION
Microbes have their needs: Disillusion of the Microbial "Superhero" Myth and Successful Bioremediation.
Bioremediation, as a solo effort, most often fails for reasons that that should be well understood and are widely published. Nevertheless, there are aspects in successful bioremediation that are commonly overlooked in field applications. This presentation will address four of the most egregious oversights, which are as follows: The proper provision of metabolic resources (Ecological stoichiometry), living space for microbial activity, the toxicity of the contaminant, and, potentially, its metabolic byproducts to the microbes, the compatibility of the microbes with one another and those already present in the field. This presentation will explain the importance of each of the issues with illustrations and will discuss how to make provisions for each of these elements to support successful bioremediation.
---