Register Today!
---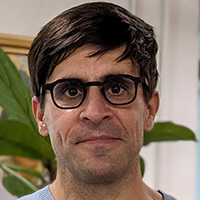 Drew Baird
Senior Geologist
FRx
Drew Baird has more than 20 years of experience in remediation design and implementation, project and team management, field support services, and environmental consulting. He is currently Senior Geologist at FRx, where he leads the company's business development efforts and provides technical support on soil and groundwater remediation projects to clients in the US and Canada. Drew is a registered Professional Geologist licensed in South Carolina.
---
Coupling Hydraulic Fracturing with Chemical Oxidation and Biosparging for Remediation of 1,4-Dioxane
Hydraulic fracturing is an established technology for delivery of amendments into low-permeability and heterogeneous formations. It has been used since the early 1990s to support a wide range of remedial approaches for treatment of chlorinated volatile organic compounds, petroleum hydrocarbons and fuel additives, and metals in soil and groundwater. More recently, the technology has been used in the treatment of emerging contaminants, as the degradation mechanisms of these compounds have become better understood. Here we present the remedial approach and design and performance monitoring results of two full-scale projects for treatment of 1,4-dioxane via chemical oxidation and biosparging. The sites are situated in varied geologic settings, necessitating different drilling and fracturing methods to access the contaminants, and the results show that coupling hydraulic fracturing with effective remedial technologies are capable of reaching the low cleanup standards that typically apply to 1,4-dioxane.
---