Register Today!
---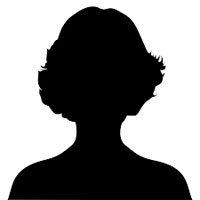 Cathy Rockwell
Senior Remediation Technical Manager
Woodard & Curran
Cathy Rockwell is a Senior Technical Manager and Senior Principal at Woodard & Curran with a focus on remedial feasibility evaluations, design, and implementation. She has been the lead engineer managing a number of large, multi-phase projects with combined remedies. As part of her efforts, she collaborates with the client and project team to facilitate sustainable practices in each of the phases of work. She is a member and former board member of the Sustainable Remediation Forum (SURF), has a B.S. in civil engineering from Rensselaer Polytechnic Institute (RPI), and a M.S. in civil/environmental engineering from MIT.
---
Integrating EPA's Greener Cleanups: Tackling groundwater remediation leads to water conservation, wildlife habitat restoration, and engagement with the surrounding community
Surrounded by residential properties with private wells in a town with limited drinking water resources, the project team at this former waste oil facility is tackling groundwater remediation and conservation through a combination of remedies and a focus on greener cleanups. With the remedy components prescribed in the ROD typically requiring higher energy use and/or greenhouse gas emission rates, our team focuses on integrating the five core elements of EPA's Principles of Greener Cleanup throughout investigation efforts and within each remedy component. The team has implemented over 140 sustainable actions to date, including 42 ASTM Best Management Practices. Restoration of an area following the groundwater remedy construction has sparked a multi-year conservation effort to rehabilitate and foster habitat for area wildlife at and beyond the site. These conservation efforts have not only restored habitat for wildlife but also expanded into engagement opportunities with the surrounding community, academia and other stakeholders.
---