Register Today!
---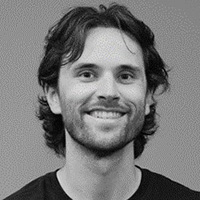 Brian Pinkard
Postdoctoral Fellow
Aquagga
Dr. Brian Pinkard is the CTO & Co-Founder of Aquagga, a cleantech hardware startup working to completely and safely remediate toxic PFAS 'forever chemicals' from our shared environment. Aquagga's technology was awarded First Prize in the EPA's Innovative Ways to Destroy PFAS Challenge, for its ability to safely and effectively convert PFAS into non-toxic salts. Dr. Pinkard is a subject matter expert in hazardous waste destruction using high-temperature, high-pressure processing technologies, and previously worked on Department of Defense funded efforts to dispose of chemical weapon stockpiles.
---
FLASH POSTER PRESENTATION
Hydrothermal PFAS Destruction - From the Laboratory to the Field 
Myriad liquid wastes contain high levels of PFAS, including legacy AFFF, sorbent regeneration brines, industrial effluents, and remediation byproducts. End-of-life destruction is needed for these liquid PFAS-containing wastes, and complete defluorination is needed to eliminate the risk of further environmental contamination or future liability. Continuous hydrothermal processing is effective and efficient for PFAS destruction in liquid feedstocks, as robustly demonstrated by our research partners at the Colorado School of Mines. In this talk, Dr. Pinkard will present Aquagga's roadmap to commercialization of this promising PFAS destruction technology, including recent case study results from NSF and EPA-funded projects. The current scale and integration capabilities of our systems will be presented, and strategies for integrating with a full treatment train will be discussed. Additionally, updates will be provided on Aquagga's pilot reactor fabrication efforts, and deployment plans for site remediation projects in 2022 and beyond.
---
Back to Poster Presenters Page