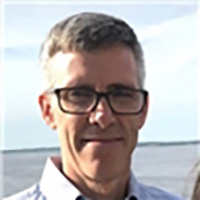 Andy Harris
Senior Applications Engineer
Calgon Carbon Corporation
Andy Harris is a professional engineer with 25 years of experience in water and wastewater treatment and environmental remediation. His experience includes soil and groundwater remediation, municipal and industrial water and wastewater treatment system design, contaminated site assessments and closure, and most recently an emphasis on the application of activated carbon for the removal of various contaminants. As a Senior Applications Engineer at Calgon, Andy is responsible for evaluating the use of activated carbon for various industrial applications, including remediation. Andy received a B.S. in Mechanical Engineering and an M.S. in Environmental Engineering from the University of Wisconsin - Madison.
---
The Evaluation of Activated Carbon for Environmental Remediation Applications
Activated carbon has long been recognized as one of the world's best sorbents for hydrophobic organic compounds and thus has been widely used in environmental remediation applications. The forms of activated carbon used include granular, powdered, pellet and aggregate. One of the most important characteristics of any activated carbon product is its equilibrium loading capacity. This presentation will cover the various factors that impact equilibrium loading capacity as well as adsorption kinetics. An emphasis will be placed on how to best ensure that bench-scale testing provides accurate loading capacity results. Information will also be provided on some of the more common lab- and field-scale tests that are used to evaluate activated carbon for soil and sediment remediation applications.
---