Register Today!
---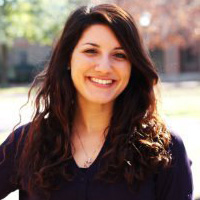 Alexandra Ambrosino
Environmental Scientist
Geosyntec Consultants
Alex Ambrosino is a Scientist with over 7 years of consulting experience assisting in multiple research efforts to investigate and remediate a broad range of sites. She has performed environmental historical forensics research for a Superfund site involving one of the largest energy companies in the world, as well as various other industrial potentially responsible parties, including petroleum, manufacturing, energy, and marine companies. She has conducted numerous Phase I environmental site assessments and has extensive experience in field investigations (including Phase II environmental site assessments), data management, and reporting support for energy, waste management, railroad, and manufacturing clients. Ms. Ambrosino holds a Master's Degree in Environmental Science from the Johns Hopkins University and a Bachelor's degree in Environmental Science from the College of William and Mary. Ms. Ambrosino is helping to support Geosyntec's microplastics initiative.
---
FLASH POSTER PRESENTATION
Understanding the Macro Problem that is Microplastics
Microplastics in the environment come from a variety of sources and may be the next big emerging contaminant of concern. Research is being conducted on microplastic sources and fate and transport within the environment to better understand the effects on aquatic and terrestrial ecosystems and human health. This poster explores the current state of knowledge on microplastics research, the data gaps that need to be addressed, and the challenges with developing a regulatory framework."
---