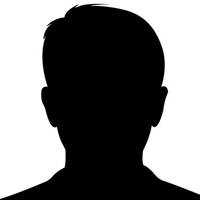 Ravi Kolhatkar
Senior Remediation Specialist
Chevron Technical Center
Ravi Kolhatkar is a Senior Remediation Specialist with Chevron Technical Center. He has been working on issues related to site assessment and remediation, natural and enhanced biodegradation of organic contaminants in groundwater and vapor intrusion for ~ 25 years. Ravi is an active member of the API Soil and Groundwater Technical Task Group. He has a Ph.D. in Chemical Engineering from University of Tulsa, Oklahoma and MBA from Booth School of Business, University of Chicago, Illinois. He can be reached at kolhatrv@chevron.com.
---
PLATFORM PRESENTATION
Sulfate delivery to enhance biodegradation of petroleum hydrocarbons in groundwater
Co-author Kammy Sra
Petroleum hydrocarbons (benzene, toluene, ethylbenzene, and xylene (BTEX), or total petroleum hydrocarbons (TPH)) typically persist in groundwater either due to the presence of residual light non-aqueous phase liquid (LNAPL) of refined products or crude oil and/or low concentration of electron acceptors (e.g., dissolved oxygen, nitrate, or sulfate). Natural biodegradation of dissolved petroleum hydrocarbons in groundwater under sulfate reducing conditions is ubiquitous and often leads to depletion of sulfate in impacted groundwater. Sulfate delivery to enhance biodegradation of hydrocarbons (e.g., BTEX) in groundwater is a viable remedial technology and has the potential to reduce the scope of active remediation and/or reduce the groundwater monitoring timeframe prior to site closure. However, appropriate sulfate delivery and distribution in the subsurface remain the primary challenges in implementing and sustaining enhanced biodegradation over time particularly when using liquid or slurry injection approaches.  This presentation will discuss delivery methods using a solid sulfate source (i.e., gypsum) to achieve a stable, uniform sulfate concentration necessary to enhance biodegradation of petroleum hydrocarbons in groundwater.
---