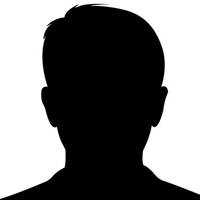 Dr. Hansell Gonzalez-Raymat
Senior Scientist
Savannah River National Laboratory (SRNL)
Hansell Gonzalez-Raymat is a Senior Scientist at the Savannah River National Laboratory (SRNL). He received his Ph.D. in Chemistry from Florida International University in 2018 and began his career at SRNL in the same year. For the past 3.5 years, his research has been focusing on metal-contaminated groundwater/soil and developing strategies for long-term monitoring of complex sites. Some of his research include understanding of biogeochemical processes that contribute to the natural attenuation and release of contaminants in wetland areas, iodine speciation and treatment, and uranium attenuation in acidic groundwater. Dr. Gonzalez-Raymat also collaborates in a multi-laboratory research program (ALTEMIS) to improve long-term monitoring strategies to expedite closure of complex sites and potentially reduce costs for groundwater monitoring. Other pertinent professional activities include participating as a team member in several groups with the Legacy Management Lab Network to provide actionable and strategies to LM-site-specific needs.
---
PLATFORM PRESENTATION

DOE's ALTEMIS Project: Advanced Long Term Monitoring of Complex Groundwater Plumes
DOE's ALTEMIS Project: Advanced Long Term Monitoring of Complex Groundwater Plumes