Register Today!
---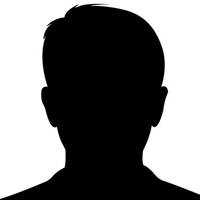 Dimin Fan
Environmental Scientist - Subsurface Remediation, Research & Development
Geosyntec Consultants
I am an Environmental Scientist with over 10 years of experience in developing, designing and scaling up, and implementing innovative remediation technologies for in situ groundwater remediation of recalcitrant and emerging contaminants. My expertise mostly focuses on in situ active and passive remediation and optimization. With a strong academic background, my career passion is to bridge research development and practical application by bringing innovative solutions from laboratory infancy to practical fruition to solve challenging environmental problems faced by clients. I am currently serving as Principal Investigator and co-Principal Investigator on multiple R&D projects funded by Department of Defense and key performer on several others led by my academic collaborators. I have authored/co-authored a number of publications on high-impact journals and is the lead author for USEPA Technology Fact Sheet on In-Situ Activated Carbon based Technology. I have also served as technical experts on several international projects.
---
PLATFORM PRESENTATION
TBD
---

Back to Platform Presenters Page