Register Today!
---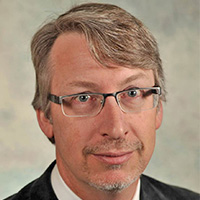 Dr. David Reynolds
Senior Principal Engineer
Geosyntec Consultants
Dr. David Reynolds is a senior principal engineer with Geosyntec Consultants based in Australia. As a contaminated sites auditor in Western Australia and Queensland, his work focuses on transitioning remediation concepts to practice, as well as the value of information in site assessment and remediation design. He is the co-inventor of electrokinetic oxidation approaches for remediation of heterogeneous and low permeability source zones, as well as the use of electromigration for in-situ desalination. Dr. Reynolds has previously served as a research director at the Centre for Groundwater Research, a senior technical advisor at two international consulting companies, and as a senior lecturer at the University of Western Australia. He received a bachelor's degree in geological engineering from the University of Waterloo in Canada and his master's and doctoral degrees in geological engineering from Queen's University, also in Canada.
---
PLATFORM PRESENTATION
Harnessing the Power of Bubbles to Remove PFAS from Plumes and Source Zones
The presentation will summarize the results and learnings of the first in-situ implementation of foam fractionation for removal of PFAS from source soils and groundwater.  The trial utilized two paired recirculation wells to remove 107 g of PFAS from the treatment zone over the 12 weeks of the trial.  
---