Register Today!
---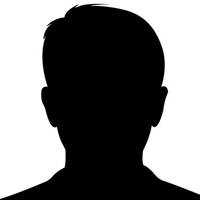 Dr. Christopher Bellona
Associate Professor
Colorado School of Mines
Dr. Bellona is an Associate Professor in the Department of Civil and Environmental Engineering at the Colorado School of Mines. His area of expertise is in the removal of contaminants by physico-chemical treatment processes for a variety of applications including water and wastewater treatment, potable water reuse, and treatment of unconventional water resources. His recent research projects haven been funded by the Department of Defense, U.S. Environmental Protection Agency, Bureau of Reclamation, National Science Foundation, Water Research Foundation and private industry. He has or has had various funded research projects evaluating technologies for the removal of PFAS including adsorbents (activated carbon, ion-exchange, novel materials), membranes (nanofiltration and reverse osmosis), and destructive methods (plasma, UV-based reductive processes). He has published more than 45 peer-reviewed publications and presented numerous times at national and international conferences on his research.
---
PLATFORM PRESENTATION
Remediation of AFFF-Impacted Fire Suppression Systems Using Conventional and Closed-Circuit Desalination Nanofiltration

---