Register Today!
---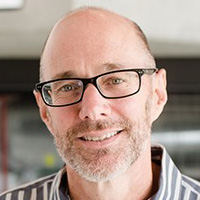 Dr. Charles Werth
Professor
University of Texas at Austin
Dr. Werth is a professor and the Bettie Margaret Smith Chair in Environmental Health Engineering at the University of Texas at Austin. His research and teaching focus on reactive transport processes in porous media, with applications related to the transport, fate, and treatment of pollutants in ground and surface waters. He is editor of Journal of Contaminant Hydrology, and previously served on the USEPA Science Advisory Board.  He received his BS degree in mechanical engineering from Texas A&M University, and MS and PhD degrees in environmental engineering from Stanford University.
---
PLATFORM PRESENTATION
Iron Cycling and the Role of Reduced Iron Species in Promoting Abiotic Transformations of Chlorinated Ethenes in Groundwater
Chlorinated ethenes like trichloroethylene (TCE) are among the most recalcitrant and widespread pollutants in groundwater.  Literature studies indicate that abiotic reaction pathways in low permeability natural clay and rock matrices can transform chlorinated ethenes to innocuous end products, and may even dominate over biological pathways in electron-donor limited environments.   This talk will focus on abiotic reaction mechanisms of chlorinated ethenes in low permeability matrices, the role of iron minerals, bacteria, and oxygen in promoting these reactions, and surrogate indicators of abiotic TCE reactivity.  The importance of abiotic reactivity in natural systems and possible future research will also be addressed.  
---
Back to Platform Presenters Page