Register Today!
---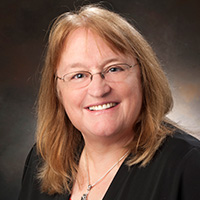 Dr. Carol Eddy-Dilek
Environmental Engineering Professor
DOE
Ms. Carol Eddy-Dilek is an environmental scientist at the Department of Energy Savannah River National Laboratory in Aiken SC. For the past 27 years, she has facilitated development of innovative approaches and tools for environmental characterization and remediation, particularly, cone-penetrometer methods for solvent and DNAPL investigations. Her efforts resulted in the successful development or deployment of over fifty innovative methods for subsurface access and characterization applied within the DOE complex. For three years, she coordinated technical assistance activities for the DOE Ohio Closure Sites (Fernald, Ashtabula and Mound) which provided technical experts to address challenging environmental issues that were encountered during the expedited closure process. She currently is the coordinator for the Technical Assistance program within the Center for Sustainable Groundwater and Soil Solutions at the Savannah River National Laboratory.
---
Back to Platform Presenters Page