Register Today!
---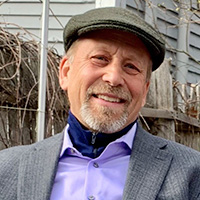 Nathan Hagelin
Practice Area Leader
Environmental Remediation Wood
Nathan Hagelin is the Practice Area Leader for Environmental Remediation at Wood working out of Portland, Maine. He leads research and development efforts for PFAS remediation technologies. He is a Certified Geologist and Licensed Environmental Professional working for 27 years on the remediation of contaminated industrial properties and military installations. He has prior experience as a Hydrologist with the U.S. Geological Survey Water Resource Division.
PLATFORM PRESENTATION
ITRC WORKSHOP
Characterization and Remediation of Fractured Rock
The Commerce Street Plume Superfund Site is contaminated with TCE and degradation products. After decades of contaminated site characterization and remediation, our understanding of the distribution, fate, and transport of contamination, and remedial technologies have improved such that many sites are reaching remedial objectives. Many of the remaining sites that require remediation are more challenging with contamination is present in fractured and weathered bedrock. To help meet these challenges, the ITRC has created a Technical and Regulatory Guidance document on Characterization and Remediation of Fractured Bedrock, which was published in December 2017.

While ITRC is currently offering free two-hour webinars that summarize this newest ITRC guidance document, the proposed workshop will provide a more in-depth analysis of the guidance in an interactive classroom format. At its core, the ITRC fractured rock guidance document and this workshop will cover the fundamental differences between characterization and remediation at fractured rock sites versus unconsolidated sites. The workshop will discuss basic site characteristics such as geology/rock type, flow of groundwater in the rock matrix and in fractures, and fate and transport of contaminants, including the potential impact of matrix diffusion. In addition, the workshop will discuss planning and design of characterization programs, selection of appropriate tools (including an interactive demonstration of a tools matrix), and will provide a primer regarding remedy selection, design, implementation, and monitoring. Finally, case studies will be presented to illustrate the concepts presented in each section of the workshop.

Following presentation of these topics, this workshop will discuss how the ITRC fractured rock document incorporates principles from the 2015 ITRC Integrated Site Characterization document and also how the ITRC 2011 Integrated DNAPL Site Strategy can be used at fractured rock sites Overall, this workshop will show attendees how to use these ITRC resources to develop a fully integrated site strategy and apply robust decision making to improve characterization and remedy implementation at fractured rock sites.
---